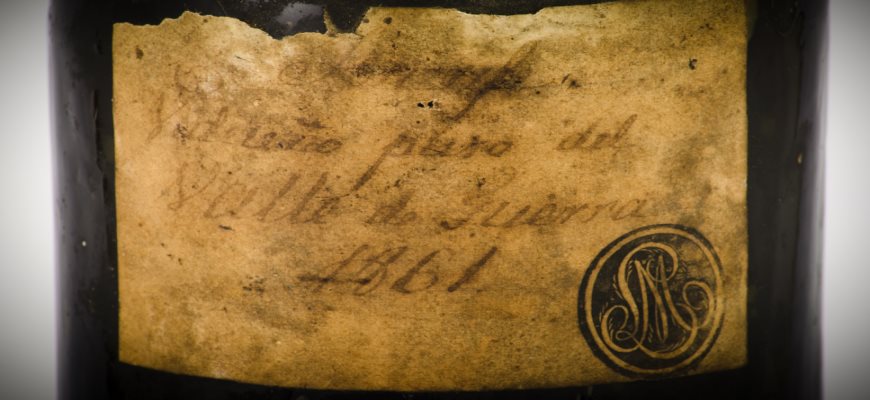 1861 brand
"1861" brand comes from a bottle preserved from this year until our days in the cellar of the family home in the town of San Cristobal de La Laguna. The label specifies the year of harvest, "1861" and the content "pure Vidueño del Valle de Guerra", "Tenerife". The word Vidueño refers to the production with grapes that are not Malvasia grapes.

1860 decade was very difficult for the cultivation of the grapevine, addition to the decrease of the trade of wine, were developed two serious and unknown diseases at that time: the mildiu and the oídio, which generated severe damage to the sector.
In spite of it, with the own characteristic of the rural men accustomed to the adversities, the vine-growers and winemakers of the epoch managed to overcome allowing that his culture endure to present day.
In honor to these sacrificed vine-growers and winemakers and their example, we take this former bottle and the year 1860 as own brand.
vinos1861 All rights reserved